Pre-trip inspection is one of the most essential parts of driving a truck. Anything could go wrong while you're on the road. The engine could get overheated, brakes could fail or your transmission might give up. You really don't want to risk any such fatal disasters especially while driving.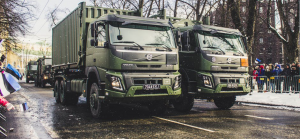 When driving a vehicle as big as a truck, you have to ensure maximum health and safety in order to prevent any deadly disasters for you or the other drivers on the road.
The key to a good inspection is to take your time, but mostly due to time constraints, drivers often neglect the importance of the inspection and rush through it, hence compromising their safety.
Here are some of the most important aspects of pre-trip inspection that are often overlooked:
1. Brakes
Brakes are the most important components on any vehicle. They are also quite obviously one of the hardest working mechanisms and hence subject to more wear and tear.
On the list of top twenty most frequent violations in roadside inspections, the top six are violations involving brakes. Hence, sufficient time should be put into ensuring the functionality of brakes inside and out.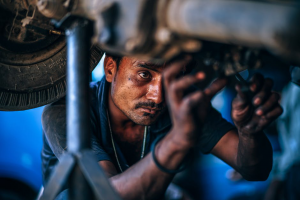 The slack adjuster should be checked to see it is properly adjusted. Brake chamber airlines must be inspected to ensure they are secure, aren't leaking and are free of any damage. The seals on the glad hands should be well maintained and in good condition as well.
2. Chock the Wheels
It seems like the most obvious starting point, which is why perhaps most people take it for granted during inspections and it tends to get overlooked more often than not.
Chocks are simple safety measures that keep the vehicle from making any accidental movements. Even during the inspection, the truck engine will have to be kept running while the vehicle is being inspected, the chocks will ensure that it stays in one place and doesn't move.
3. Clean Cabin
The cabin is mainly a makeshift workspace of a truck and it is essential to keep it clean. A messy cabin can be quite dangerous.
If your dash is full of junk, it can easily keep your windshields from defrosting and defogging properly, which is a massive hazard on its own. Moreover, any trash in the cabin can get stuck under pedals, hindering mechanical operations.
Hence, it is best to keep your cabin free of any junk and ensure that any loose items are secured in glove boxes or placed correctly to avoid compromising on your safety.
4. Emergency Kit
Not only is the existence of an emergency kit is important, you need to make sure the kit is fully stocked and equipped for emergencies, with spare circuit breakers, fuses, a fire extinguisher and warning hazard triangles. Next, make sure every item in the emergency kit is fully functional and will not give up in case of emergency.
5. Seatbelts
Check your seatbelt for any signs of damage. Ensure that it retracts and returns without any glitches, and it locks properly when clipped up. Seatbelts are life savers; make sure you stay buckled up on the road too!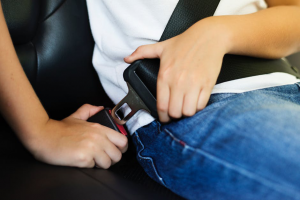 6. Wheel Lug Nuts
A single loose lug nut can cause the entire wheel to come off while you're comfortably driving at 65 miles per hour on the highway. It is crucial to make sure that the wheel lug nuts are tightened properly. Also, make sure the nuts are not rusting because that is an indication of a widening bolt hole.
Use Stay Inspected
To make your inspections quicker, simpler and more accurate, use our mobile safety inspection app, Stay Inspected. Available for download on both iOS and Android, Stay Inspected makes routine inspections much easier, as it reduces the time consumed while also ensuring that all the aspects are inspected thoroughly.
Our inspections cover Forklifts, Class 8 Trucks and Trailers, Mobile Service Trucks, Daily Shop Inspections, among much more. With our custom inspection app, you can also customize inspections to cater to your needs.
Contact us for more information and ensure your safety with our easy mobile inspection app.